Episode 22: Problems, Struggle, and The Pursuit of Happiness with Tone Floreal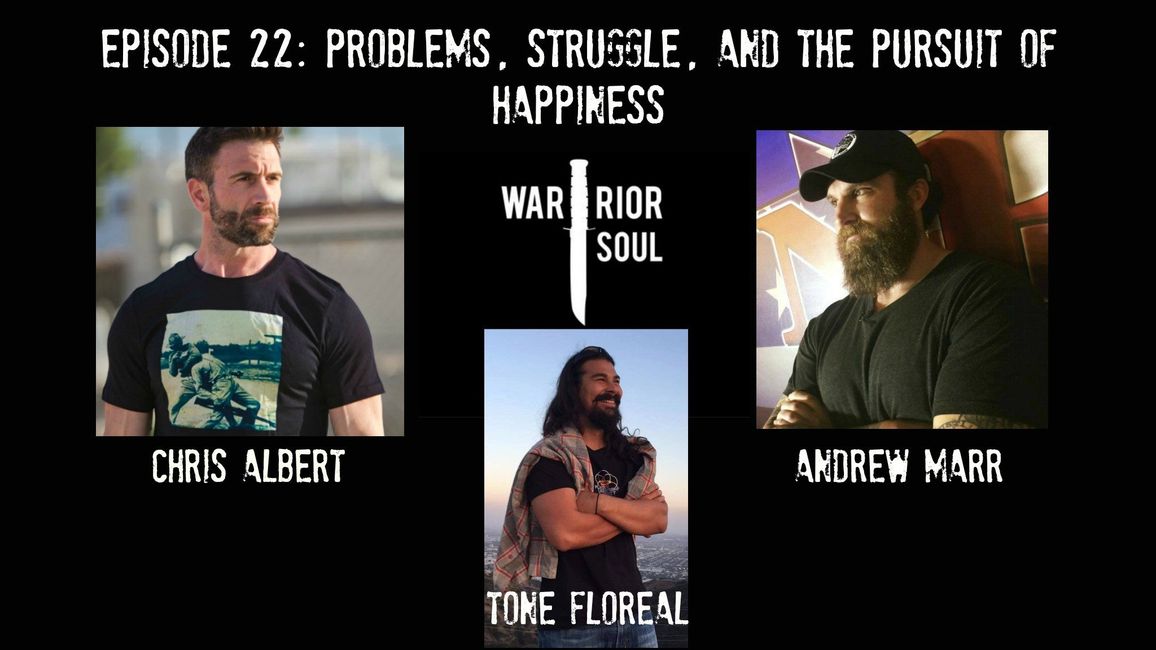 Andrew and I got together with our friend Tone Floreal in Redondo Beach, California this past weekend and we talked about why problems and struggle seem like a necessary obstacle in the pursuit of happiness.
This is a completely informal discussion. We basically went out to dinner and started a conversation about this subject and then I thought it might be a good idea to start recording because we started getting into some really in depth conversation that can relate to everyone who listens to this show.
To Listen on Itunes: https://itunes.apple.com/us/podcast/chris-alberts-warrior-soul/id1096901382?mt=2