Eric Garcia: Modern Day Blues Man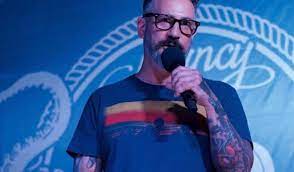 Eric Garcia is the frontman to the band JUke and performs solo under the name Uncle Scotchy. He also served in the United States Army as an Infantryman
Eric Garcia is the front man to the band JUke, and performs solo under the name Uncle Scotchy. He is also one of the most interesting people I've ever met.
In addition to his music, Eric is fascinated with the art of story telling, and ran a popular live podcast called Uncle Scotchy's Storytelling in Miami.
Eric is currently working on a one man performance he terms as a blues opera and will be performing it live in Miami.
Eric is also a United States Army Veteran. Follow Eric on Instagram at www.instagram.com/unclescotchy
Comments