Fat Burning, Energy Boosting Keto Egg Nog: Takes 5 Minutes to Make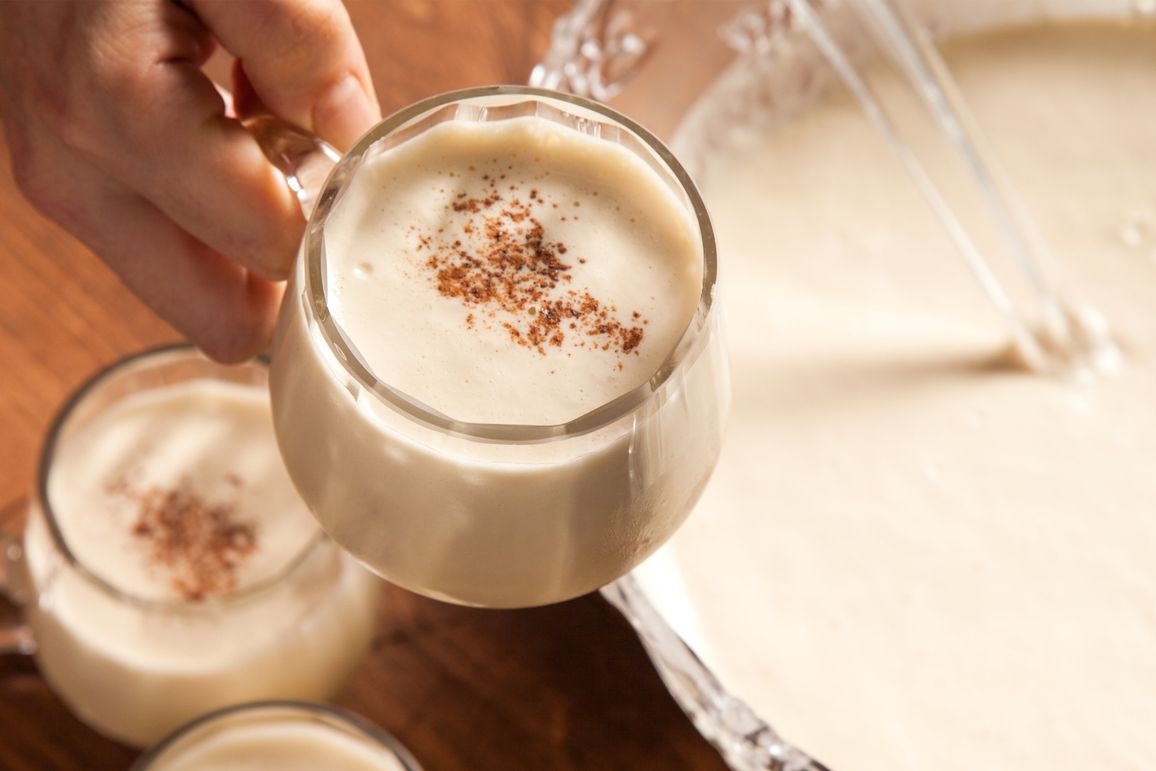 I love the holidays, and I really love egg nog. If given the chance I will drink gallons of the stuff, and when I was younger without care for my health and armed with a rocket fueled metabolism, I did.
These days are different. I'm older, and everything I eat seems to have some kind of effect on my body and my mind. In addition to adding fat to my frame, sugar has the tendency to send my brain energy way down the tubes.
So this year, when I got an incredible urge to have some egg nog, I decided to put this little concoction together.  It's loaded with quick energy from medium chain triglycerides, along with inflammation fighting nutrients from the cinnamon and turmeric.
Note: This recipe contains raw eggs. If you are going to do this, understand that there is a risk of food born illness. So if you want to skip the raw eggs altogether or use pasteurized egg whites, that is highly understandable and you may do so.  I use free range organic eggs when I make mine.
Keto Egg Nog: Makes 2 servings
Ingredients:
1 can of high fat coconut milk or 2 cups of unsweetened Almond Milk
2 free range organic eggs
1 cup of ice
1 pinch of nutmeg
1 tablespoon cinnamon
1 tablespoon turmeric
2 tablespoons of swerve sweetener or another kind of sugar free sweetener of your choice
Instructions:
Place all ingredients into a blender, and blend on high until smooth. Pour into glass and sprinkle with a little bit of extra cinnamon, and have the hap hap happiest Christmas since Bing Crosby danced with Danny fucking Kaye!