Keto on the Go: Snacks to Make the Keto Diet More Fun and Doable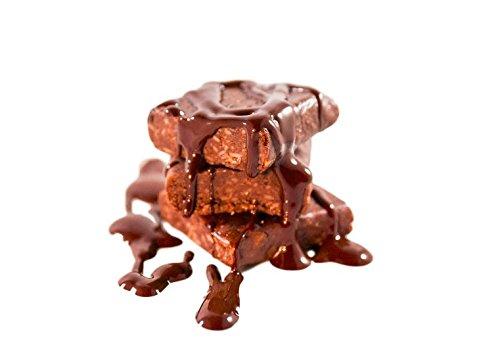 o many people, the ketogenic diet sounds like a good idea . . . until they start to think about their day to day.
This is understandable. Many people have jobs, families, businesses, and a lot of people who read this blog are active duty war fighters who have to spend a lot of time in the field.
Who the hell wants to carry a jar of coconut oil or cans of sardines around with them?  Not most people I know.
But luckily, there are ways to make this diet a whole lot easier and a whole lot more fun.
This article will take you through some simple products and tools you can use to stay happy, satiated, and adapted all at the same time without missing a beat at work or on the grind.
To put this out front, the good people at FBOMB are good friends and sponsors of the Warrior Soul Podcast, so I do benefit if you buy these. But I have them as sponsors for a reason – their product is amazing!
It is very simple – they have taken healthy fats, and they've put them into amazing portable packets that you can take anywhere. They have all the oils you could want, like avocado oil, coconut oil, olive oil, and MCT oil which is particularly important for those trying to get quick fat fueled energy, but their nut butters are where all the fun is at. Their Macadamia Nut and Coconut butter mix is one of the best things I've ever tasted. Think about a macadamia nut cookie crushed up into a tube without all the sugar. Use the code WarriorSoul at checkout and you get 20% off of your first order.
This was a big recommendation from Dr. Dom D'agostino.
With only 4 grams of net carbs, 16 grams of fat from coconut oil, 11 grams of grass fed whey, and a chocolatey delicious taste, these things are a wet dream for keto and paleo practitioners. They're also at a really decent price compared to most "health" products at around $30 for a 12 pack. Definitely a favorite.
We have another winner for the baked goods fans!  Fat snax are delicious cookies with only 1-2 net grams of carbs and 8-9 grams of fat from MCT oil. They come in the classic flavors like chocolate chip, peanut butter, and ginger. Ridiculously good and priced really decently as well – a pack comes with 2 cookies and $30 will get you 24 delicious fat fueled cookies.
Bulletproof coffee lover? This is one of the hardest things to replicate in the field or at the office because, well, you probably don't have a blender and butter get's messy. But Fat Fuel Coffee makes awesome portable packets of instant coffee that contain grass fed butter, mct oil, and their fine coffee. Just add hot water, and you got your coffee.
These are a bit more pricey at $40 for 15 packets, but try ordering one of these at your local hipster coffee shop and you'll be paying double per cup.
Conclusion
Much like those who do the vegan diet but live off of french fries and vegan bean burritos, we have to be careful here. There is a tendency to go over board on tasty snacks and underdo nutrient dense foods on any diet. You should not be living off of keto brownies or cookies and you should be eating your vegetables.
But you are human, and you probably want to add a little bit more to your palate than coconut oil, grassfed beef, and spinach. These are tasty snacks that you can use to make the diet more interesting and a lot more fun while still gaining all of the amazing physical and neurological benefits of ketosis.
I'll be back to you soon with more information and  if you haven't checked out our podcast with Dr. Dom D'Agostino on ketosis for warfighters, athletes, and veterans, you should definitely do so when you can!
For one on one coaching inquiries with Chris email info@warriorsoulapparel.com.