Protecting America in the Modern Age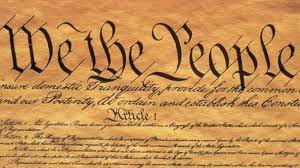 We all have a chance to participate in saving our country and the ideas it was founded upon.
Many of us grew up hearing stories about our grandparents and great grandparents in World War II, and wished we could have been part of something like that.
The truth is, that we do have a chance to save our country. The ideas laid out in the Constitution, Bill of Rights, and the Declaration of Independence are under threat and can be lost in a generation. We can all participate in making sure this doesn't happen.
Comments