Stu Scheller: Demanding Accountability and Changing America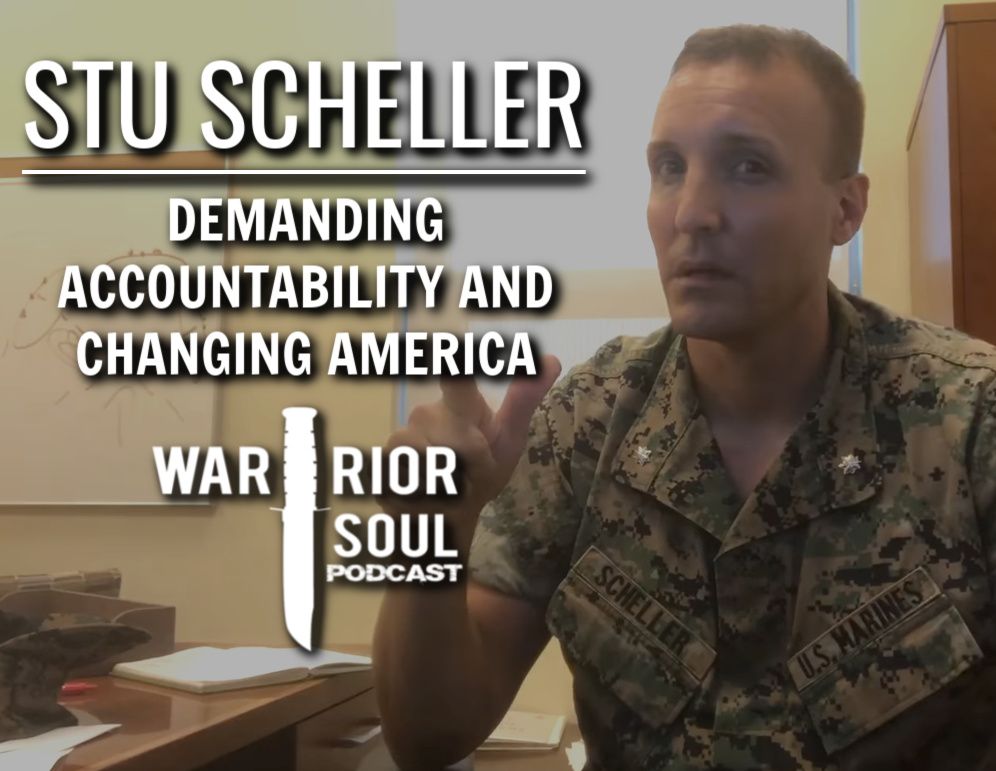 Lt. Col Stu Scheller served as a United States Marine Corps Officer, and was relieved of command and court martialed after producing several viral videos criticizing senior military leadership and the Biden Administration for its handling of the withdrawal from Afghanistan.
In August 2021, Lt. Col. Stu Scheller made a video that went viral and rocked the Marine Corps. Amidst the US Military's disastrous pullout from Afghanistan, and after the deaths of 13 service members, including 11 Marines, due to a suicide bomber, Scheller made a video demanding accountability from senior leaders for the failures of the US withdrawal.
In the aftermath of this video, Scheller was relieved of command from his position as the battalion commander of the Advanced Infantry Training Batallion at the School of Infantry - East at Camp Lejeune, North Carolina.
Following this, Scheller posted several more videos criticizing Marine Corps leadership, and calling for accountability from the Presidents and Generals who oversaw the war in Afghanistan.
Scheller, a combat Veteran with multiple deployments to Iraq and Afghanistan, was sent to the brig for defying a gag order. He remained there for eight days until a plea deal was struck.
Lt. Col Scheller's story has been widely told. In this interview, I wanted to discuss what he is up to now. Scheller has since left the Marine Corps, and has created Authentic Americans which is "a virtual town hall where independent thinkers can network, think, and discuss critical issues facing the American representative democracy across all political ideologies, ethnicities, classes, and religions." Its goal is to reunite the United States.
In this discussion, we also talk about the immense pressure Stu was placed under for criticizing the Administration, what his family was put through, and how he got through it.
You can follow Stu on Instagram at www.instagram.com/stuartscheller
And you can catch up with Authentic Americans at www.authenticamericans.com.
Comments