The 20 Year War with Dan Blakeley and Beau Simmons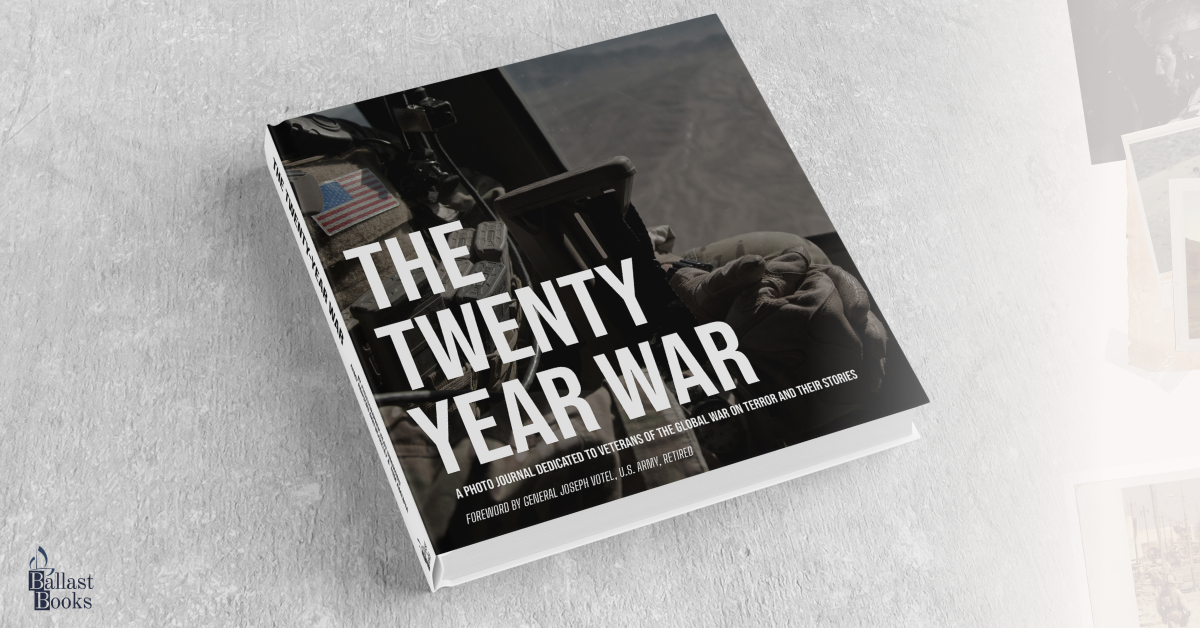 The Twenty Year War chronicles the transition stories of over 70 post-9/11 veterans with pictures and discussions of their lives post-service.
Since the beginning of the Global War On Terror, we have started chronicling the story of this conflict. The history of warfare is typically written by generals. They give their thousand foot view, talk about the big strategic picture, and pay little homage to the perspective of those who actually fought the war.
In recent history, we have seen much more of the perspective of the average warfighter. This is largely due to the increased opportunities technology affords the average person to tell their story.
Yet, we have seen very little perspective on what happens after the war is over. How does a Veteran carry on after serving in combat? Despite the efforts of podcasts and other media outlets like this one, very few media outlets have covered these stories.
The Twenty Year War by Dan Blakely, Tom Amenta, and Beau Simmons is unique for this reason. It is a photo book that chronicles the post-service stories of over 70 veterans. Rather than focusing on combat, the book focuses on the trials, tribulations, and lessons learned from these veterans' transitions into the civilian world.
Beau Simmons is a professional photographer who grew up in the high desert in California. He got his start in the fashion industry, but has since transitioned his work to focus on classic Americana and the American landscape. He gained his commitment to telling authentic stories about veterans through the nonprofit, Heroes and Horses.
Dan Blakeley served in the United States Army's 2nd Batallion, 75th Ranger Regiment. He went on to get an engineering degree from Appalachian State University where he helped start the school's Solar Power Racing Team. Dan's transition out of the military was not easy, and he has a passion for telling the stories of veterans who've succeeded, which is what inspired him to create The Twenty Year War.
Tom Amenta also served in the 75th Ranger Regiment. After leaving the Army, Tom spent 8 years as COO of the veteran clothing brand Ranger Up and was an Executive Producer on the film Range 15. Tom's passion for helping and advocating for veterans led him to coauthor The Twenty Year War.
You can find The Twenty Year War at twentyyearwar.com. When you use the code VET21, you can get 20% off your purchase through Sunday November 14.
Comments