Episode 12: From US Marine to Scyfy Author – An Interview with J Manuel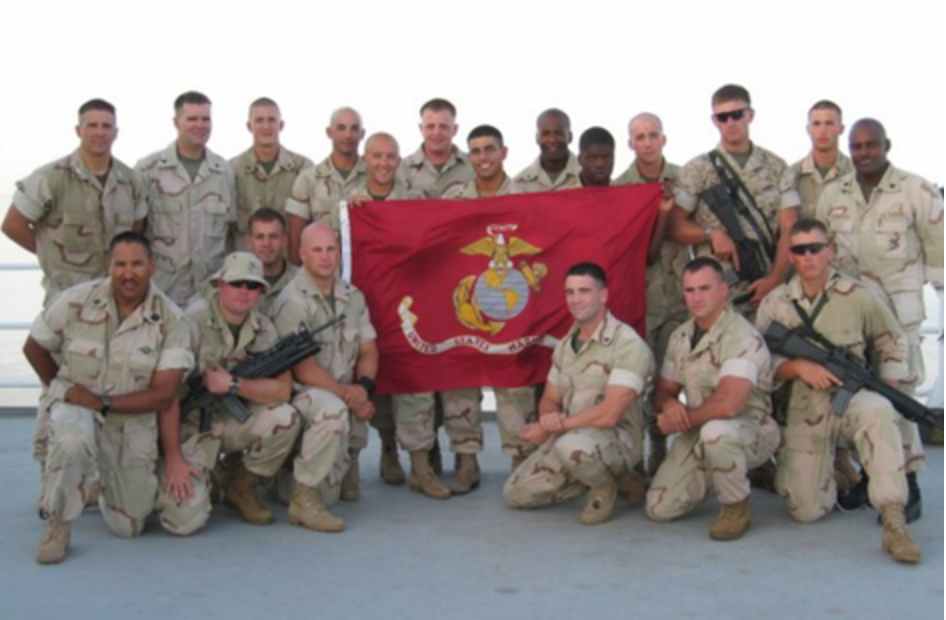 Thirteen years ago, I had a young Marine in my fire team named J. Manuel.  At the time J. was a quiet kid who didn't have much to say, but he was an excellent Marine. And he worked with me while we were running security missions up the Euphrates River in Iraq.  Well that quiet kid became a lawyer and a scyfy author and he's on the podcast to talk about his new book From Filth and Mud. I could not be more proud of him and what he's accomplished.
We talk about his experience in transitioning out of the Marine Corps, dealing with law school, and everything he went through to make his dream of writing a scyfy novel a reality.
Here we are back in our youth.  I'm the Marine in front of the flag trying to flex without flexing, he's the Marine dead center behind the flag.
We dedicate this episode to Captain Brian Letendre and Corporal Jordan Peirson, and to all the other Marines, Soldiers, Sailors, and Airmen we've lost since September 11, 2001.
For the Itunes version: https://itunes.apple.com/us/podcast/chris-alberts-warrior-soul/id1096901382?mt=2
Show Notes:
Website: jmanuelwrites.com Twitter: @jmanuelwrites Instagram: jmanuelwrites Facebook: @jmanuelwrites
Short Bio: I am a Writer, USMC Veteran, and reformed lawyer. I am, and always have been a storyteller. I have never known a different way. One flaw, of the many that I have, is that I have told too many stories to keep them straight. So begins my endeavor to reduce them to writing. Not for my posterity but for theirs. You're welcome. My novel, From Filth & Mud, is now available on Amazon.com. I love science, BJJ & things that make me go, huh?
Book: