Episode 20: It's Not What Happens to You that Matters. It's How You Deal With IT with Andrew Marr retired Special Forces Operator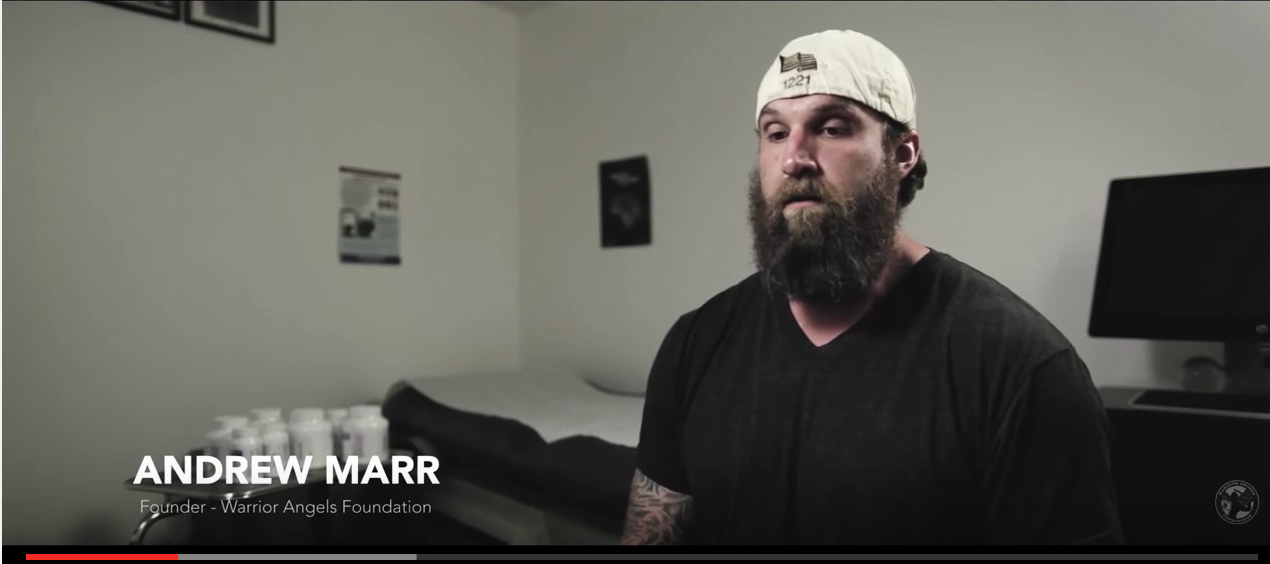 To subscribe on Itunes: https://itunes.apple.com/us/podcast/chris-alberts-warrior-soul/id1096901382?mt=2
As a Special Forces Green Beret, Andrew Marr was used to performing at an elite level throughout his military career.
Andrew's last deployment in 2013 was emotionally and physically taxing. He and his Special Forces team were engaged in constant combat throughout its entirety. As a breacher, Andrew suffered numerous traumatic brain injuries from explosions, which resulted in his medical retirement.
When he returned to the states he began a 6-month spiral downward. Once an elite performer in life or death situations in combat, Andrew couldn't even remember how to drive home. He was plagued by psychological, physiological, and physical manifestations, including depression, outbursts of anger, anxiety, mood swings, memory loss, inability to concentrate, learning disabilities, sleep deprivation, loss of libido, loss of lean body mass, and muscular weakness.
Like Chris and so many other veterans, Andrew turned to alcoholism, developed a massive deep vein thrombosis (blood clot) that broke off into both lungs (bi-lateral pulmonary embolism), and a number of other medically documented conditions. Compounding this situation was that Andrew was also a husband and a father of five children. The medications and treatments that the VA was providing Andrew were not working and actually seemed to be making things worse. He could not be the man he needed to be for his family in this situation, so he decided to do something about it.
He hit the books and began reading everything he could about brain function and traumatic brain injury. His research led him to Doctor Mark Gordon, who had developed a revolutionary treatment that included replenishing hormone production that was interrupted by inflammation induced by brain trauma. Andrew became Doctor Gordon's patient and experienced nearly immediate results. After years of pain and frustration, this man who could not even walk in a straight line in his worse periods of suffering, returned to his elite performance level.
Andrew has since started the Warrior Angels Foundation with the mission of bringing this revolutionary treatment to all veterans who suffer from TBI. Literally one of the only charity founders who is trying to work himself out of a job, Andrew is working to turn this treatment into policy by getting the VA to make it into the standard of care for veterans suffering from TBI related brain conditions.
By joining Warrior Soul, Andrew is also working to expand this mission by delivering knowledge in addition to treatment. Healing the brain and the body only solves part of the problem. His work with Warrior Soul is centered around getting men to develop the leadership, knowledge, and habits that will help them to live their best lives through health, wellness, abundance, and happiness.
SEND US YOUR QUESTIONS BY FILLING OUT THIS SURVEY OR SENDING US A MESSAGE ON SOCIAL MEDIA: https://www.surveymonkey.com/collect/?sm=HmTERzv6BASdCaEpO_2Bm2JfmD9zjDtNcvMwOlArdAuDg_3D&send_survey=true
TWITTER: @WARRIORSOULGEAR
INSTAGRAM: @WARRIORSOULAPPAREL
FACEBOOK: https://www.facebook.com/warriorsoulapparel/?fref=ts