Episode 66: Why Bacteria is the Key to Your Health and Happiness with Dr. Rodney Dietert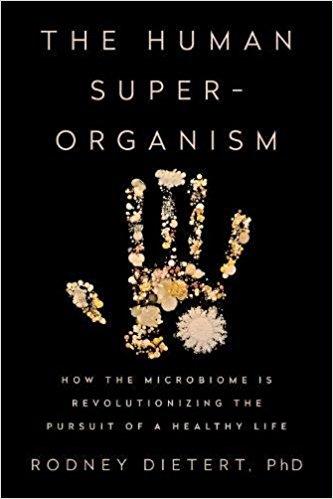 When we think of avoiding disease and infection, most of us think about germs and bacteria. Anti-bacterial soap and antibiotics have become staples of modern life. But in many ways, bacteria is the key to our health, and we're now finding that it actually influences whether or not we get disease, our mental state, and to a very large extent, our genetic makeup. Dr. Rodney Dietert, Professor of Immuno-Toxicology at Cornell University, discusses the importance of bacteria to our health and our lives in his book The Human Superorganism and he came onto the podcast to discuss the implications of this for Veterans and civilians battling with chronic disease and mental illness.
About Dr. Dietert
Rodney Dietert is Professor of Immunotoxicology at Cornell University, Ithaca, NY, USA and author of the 2016 book: The Human Superorganism: How the Microbiome Is Revolutionizing the Pursuit of a Healthy Life from Dutton Penguin Random House. Rodney is in his 40th year Cornell University faculty. He received his Ph.D. in immunogenetics from the University of Texas at Austin in 1977. Rodney has more than 300 publications, including 200 papers and book chapters, with most concerning environmental risk factors, developmental immunotoxicity, and programming of later-life, non-communicable diseases. Recently, he has focused on the importance of the microbiome in health and safety. Among his prior authored and edited books are: Strategies for Protecting Your Child's Immune System (World Scientific Publishing, 2010), Immunotoxicity Testing (Springer, 2010), Immunotoxicity, Immune Dysfunction, and Chronic Disease (Springer, 2012) and Science Sifting: Tools for Innovation in Science and Technology (World Scientific, 2013). Rodney previously directed Cornell's Graduate Program in Immunology, the Program on Breast Cancer and Environmental Risk Factors and the Institute for Comparative and Environmental Toxicology and served as a Senior Fellow in the Cornell Center for the Environment. Outside Cornell, he was President of the Immunotoxicology Specialty Section (SOT) and Editor of Springer's toxicology book series, Molecular and Integrative Toxicology. Recently, Rodney appeared in the 2014 award-winning documentary film on the microbiome titled, Microbirth. In 2015, he received the James G Wilson Award from The Teratology Society for the Best Paper of Year (2014) with a peer-reviewed publication on the microbiome.
For Dr. Dietert's Book: