Notes from Veterans: Heal Yourself and Drive On!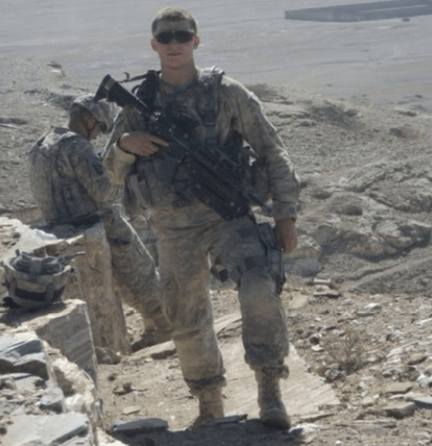 MIKE KRAMPITZ IS AN ARMY COMBAT VETERAN WHO FOUGHT IN AFGHANISTAN AND ONE OF THE LATEST CONTRIBUTORS TO THE WARRIOR SOUL BLOG.  HE IS ALSO AN AVID POWERLIFTER AND HAS RECENTLY BECOME A MENTEE IN WARRIOR SOUL'S VETERAN ENTREPRENURIAL PROGRAM WITH HOPES OF ONE DAY OPENING HIS OWN COMPANY.
The first topic I want to address on here is a specific struggle many people, not just veterans deal with every day. This is your purpose. Now what do I mean by that? Every man or woman who served knows what I mean by finding their niche again. Think back to the days in your unit, the brotherhood. Everyone knew what your ass cheeks looked like we were all so damn close. Someone always had you back and without you, the team was lost, it was like an engine missing its transmission. You weren't accomplishing shit without each other. Then WAM! Your sitting home, your family is spread across the country, you're looking for jobs that pay anything, and you have only 5 dollars in your gas tank. What in the fuck happened right? Let's get into it.
While you were serving, every morning you woke up with a schedule and a drive to accomplish whatever was set for your day. Then every night you slept (hopefully) feeling an inner strength and somewhat surreal feeling knowing you and your boys did your jobs and pushed each other to new heights. It was something a very small amount of the population can feel. Now you're back wherever you are and there is no one around you that gets it nor gives a shit. How can you find yourself in this atmosphere? Well, it's difficult! You scream and lash out. Deal with anger and lack of focus and can't seem to catch yourself. Now I will say I don't have a oxi-clean type miracle product to wash these stains out but I have some tools and ways that I have found to help keep me going and turn this bullshit I just described into a solid Frame to build on. One of the key things that has helped me was starting small. I went to the VA.
While the VA has plenty of issues, going there is a huge step that can at least point you in the right direction as far as taking care of your body and your mind. I lost brothers overseas, I had a little 3 year old girl die in my arms from an ied explosion. I lost a huge part of myself and my moral outlook in the box. I needed to put these memories somewhere where I can still function, but not suppress them to where it'll bite me in the ass later.  Even though it took a while, and was an aggravating and arduous process, the VA helped me figure out my injuries and mental state. They helped set me up therapy and doctors to figure out where I was and where to start. I didn't have a job, and barely got by doing side shit for landscaping or whatever I could get my hands on. But grinding for a while helped me to really focus on what I needed to do to get myself back on my feet, and admitting to myself that somethng was wrong was the first step.
I also had to admit to myself that I had the potential to be successful in my new life.  As Veterans, we have a bond and obligation to take care of our own and push each other to be our best. Talk to each other about your problems, but also be vocal about your dreams.  Say them out loud and let your hope for the future outshine the horror you experienced in the past.  Rather than hide in the shadows of the past, seek reach the true light of what you can be your future if you work to heal yourself and drive on toward your goal!   As I begin my contributions to this site, it is my mission to show you all the potential you have have in this world. We fought for this life to live free and dream and I will do everything I can to help get you there. Till next time guys..
Mike