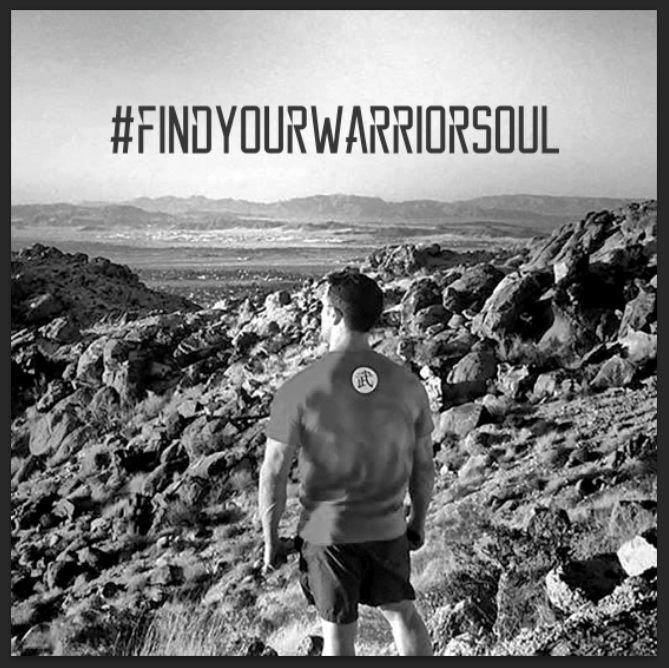 Dear Veterans of the United States Military,
When one serves in the American military, one learns many things. Of course we  learn how to become proficient at our jobs, whatever they may be. We learn how to  dress, to march, and how to follow orders. We often learn the meaning of sacrifice  in giving up a large part of our freedoms and control of our lives in service to our  country driven by a sense of patriotism, honor, and duty. Many of us have learned  about loss, either through the loss of friends and comrades, or through our own  losses of life or quality of life because of catastrophic injury.
What we almost never learn about while we are in the military is how to live a good  life once we are done with our service. The rate of homeless veterans has nearly  tripled in the past decade. Twenty-two veterans commit suicide every day, and  the vast majority of these veterans are under the age of 35. This is disconcerting  because, as a generation, we were the most educated and talented military force  that the United States has ever fielded in battle. We fought two wars to military  victory with lightning speed and remarkably low casualties given the scale of these  efforts. The burning question is why is this happening to us? Why is it so hard for  us to reintegrate into the society we once fought for and guarded with our lives? My answer to this question may not be a popular one amongst many vets or political  pundits, but it is an honest reply that comes from a place of love for those who have  served and for the tough situations they face. We are in this situation because we  have allowed it to happen to ourselves.  Veterans have come to see themselves as a protected class, and because of this,  we have left it to the federal government to oversee our wellbeing. Granted, this  is largely because we trusted the government we protected to make good on its  promises of viable health care and assistance with helping us back into civilian life,  but becoming dependent on these programs was our conscious decision. Rather  than seeking viable ways of making income on our own, many of us spend months  or years of effort seeking to increase our disability ratings so that we get more  money from the government. Rather than being proactive about our health and  fitness, taking care of our bodies, or working to improve the mobility of our injured  limbs, many of us have come to see our injuries and illnesses as assets that will keep  the federal government in our debt. We have put ourselves in the long lines at VA  Hospitals around the country, and we have willingly waited like household pets  seeking scraps from the dinner table.
I am not saying that we are not owed healthcare or reintegration assistance. I  am also not saying that the VA system does not need to be overhauled or that the  wrongs in the system do not need to be fixed. I am saying that, if we wait for the  federal government to act on our behalf, many more of our brothers and sisters  will be living out of cardboard boxes or making the horrible choice of suicide. Even  more will fall by the wayside in being neglected in matters of medical and mental  health.
The time has come to take matters in our own hands. Not all of us have fallen prey  to the system, and many of us are thriving as business owners, professionals, first  responders, and workers in many arenas. We are not a disadvantaged class. We are  a group of elites who have the power to influence through our accomplishments.  My solution to the current state of veterans' issues is that we begin acting as an elite  class, and that we begin networking as an elite class. We need to take our training  and our tenacity and make the effort to become a group that the federal government  will actually listen to by making ourselves a viable economic and social lobby.  To begin these efforts, I have partnered my business, Warrior Soul Apparel,  with Team Amvets and the Ronin Veterans Network to create a campaign called  #backinthefight. This campaign has two main missions, to create a vast network  of veterans that will help each other professionally and personally, and to teach  veterans to live their best lives on their own terms. This will include a series of  networking and educational events open to veterans and their supporters around  the country. The first of these events will be a workout/networking event at  Metroflex Gym, Long Beach on August 9, 2014. Veterans can come learn about  health and fitness while meeting other veterans and different career sources. While  this is a small start, my mission is to make these events a national phenomenon.  I invite all of you to begin the conversation. Get on Twitter or Instagram, and  respond to this letter using #backinthefight in your post. Lets show the nation we  put our lives on the line for just how strong we really are.
Your Brother in Arms,Chris AlbertCEO/Founder, Warrior Soul Apparel, LLCLong Beach, CA