How to Get Through Hell, Smash Anxiety, and Become Unstoppable – Craig Ballantyne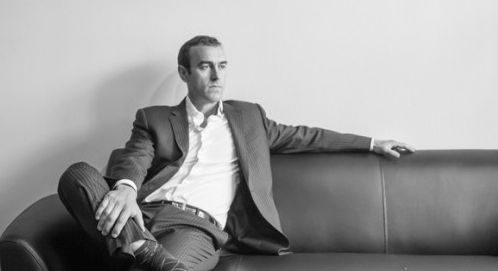 Craig Ballantyne is a Wall Street Journal Best Selling Author, creator of the Perfect Day Formula, and advisor to some of the world's greatest entrepreneurs.
He's also widely touted as The World's Most Productive Man, and if you take a look at what he's been able to build you would agree.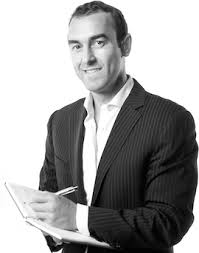 At a young age, he turned his personal training business into a multi-million dollar online business empire. Since then, he's gone on to advise some of the most successful entrepreneurs both in the fitness world and in other industries including Bedros Keullian and Vince Del Monte.
But there was a point where Craig was suffering big-time from the paralyzing effects of anxiety. His first attack happened when he was in the best shape of his life. He was working out and running almost every day and he had six-pack abs, but for six-months, he constantly felt like he was having a heart attack.
He decided he needed to do something about it, so he set about reading everything he could to make it stop. Then he integrated systems and structures into his daily life to allow himself to become happier, healthier, more productive, more successful and ultimately more fulfilled.
His latest book Unstoppable: How to Get Through Hell, Overcome Anxiety, and Dominate in Business and Life shows you how you can integrate these practices and overcome anxiety for good.
For many Veterans and hard-charging civilians, anxiety is a crippling factor that keeps them from being their absolute best. If you're dealing with crippling anxiety, this episode and Craig's book will help you by delivering simple practices that you can begin to implement immediately.
You'll learn:
How to use simple breathing techniques to calm yourself down
How nutrition plays a role in easing anxiety
Why doing too much exercise can actually cause more anxiety
How consuming alcohol can disrupt the restorative processes in your body that can help ease anxiety
How you can get the benefits of meditation and yoga by starting with as little as a few minutes a day
Why having structure and discipline in your life is so important to reducing anxiety
And so much more. Craig really brought his top game to this episode and you will not be disappointed.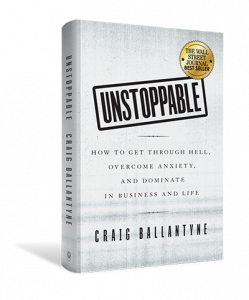 I highly suggest that you get both of Craig's books and that you sign up for his newsletter at www.craigballantyne.com. He delivers a free 90-day blueprint to each of his subscribers, and I can tell you from personal experience that Craig's writing is awesome. His blog was a huge influence on me and it helped me to get Warrior Soul Agoge off the ground by teaching me how to structure my day and get the most out of every minute.
You can get a free copy of Unstoppable from Craig's site by clicking the image on this page.
Additionally, you should definitely take a look at Craig's blog Early to Rise at www.earlytorise.com.
If you liked this episode and found it helpful, please consider sharing it with someone else who could benefit. Also please consider writing a five-star rating and review for the Warrior Soul Podcast. These actions help us to get this information into the hands of more Veterans and people who are seeking to live their absolute best lives.
Additionally, here are some other episodes that you may find helpful:
How to Beat Anxiety with Kevin Ashworth
Don't Take Refuge in Anxiety with Chris Albert