Kris Gethin: True Strength and Health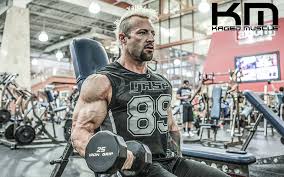 Kris Gethin is one of the world's foremost experts on natural bodybuilding with a focus on overall health...
Kris Gethin is an internationally renown business man, celebrity trainer, and physique transformation specialist.
Though he is known as a bodybuilder, Kris emphasizes functionality and overall health. Despite his muscular frame, he's run ultra-marathons, spartan races, and competed in endurance events.
Kris's philosophy is to take care of the inside as much as the outside and in this conversation we get into some hacks for gut health, brain health, and physical transformation. Beyond that, we also talk a good bit about Kris's business ventures.
To learn more about Kris, head over to https://krisgethin.com/