Nick Koumalatsos: Excommunicated Warrior to Renaissance Man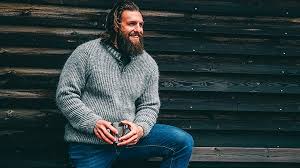 Nick Koumalatsos is a modern renaissance man.​
He currently runs seven businesses. These include: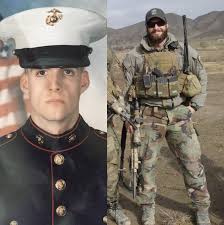 And he's seeing absolutely ridiculous growth, especially with Johnny Slicks, the hair grooming company he owns along side fellow Marine Corps Veteran Johnny Slicks.
In addition to that, Nick has authored several books about prep for Marine Corps Bootcamp, Recon selection, and MARSOC. His latest book, Excommunicated Warrior, is a guidebook for anyone going through transition in their lives.
On top of all this, he's a dedicated family man, devoted to his wife Alison, his daughters, and he's trying to have another baby.
In looking at Nick now, you might be fooled into thinking that everything came easy to him. That's definitely not the case.
After a wayward period in his youth, Nick had to fight to get into the Marine Corps. He also had to fight to regain control of his life after his discharge.
Like many Veterans, Nick went through problems with alcohol, depression, traumatic brain injury, and self-destructive and suicidal tendencies.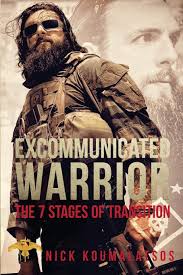 His book, Excommunicated Warrior, details how he slowly regained control of his life.
Nick came onto the show to discuss his life as a business and family man. This was an absolutely awesome conversation and you'll be sure to get a lot of motivation and hope if you're going through your own transition.
You'll learn:
how Nick keeps his busy life in order
why Nick relies so much on his team
how Nick's immigrant heritage has influenced him
the story behind how Nick partnered with Johnny Slicks
why you can't be scared of falling flat on your face
and so much more
To learn more about Nick's businesses click any of the links above.
To keep up with everything Nick is doing, check out his website at https://www.nickkoumalatsos.com
Order his book Excommunicated Warrior in print or on audible at https://amzn.to/37ov6t4