Voices of Veterans: Introducing Kameron Delany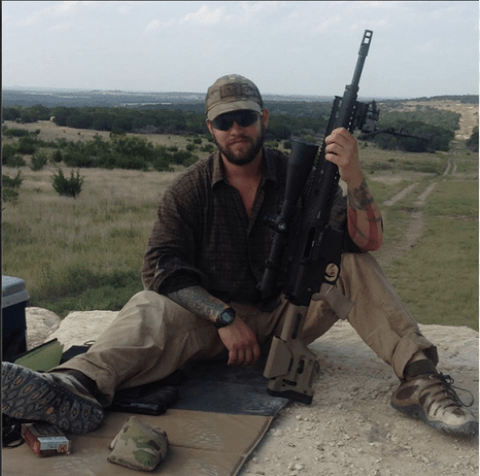 KAMERON DELANY, THE FIRST VETERAN CONTRIBUTOR TO WARRIOR SOUL'S VOICES OF VETERANS, IS A MARINE CORPS COMBAT VETERAN, A FIREFIGHTER, A STRONGMAN COMPETITOR, AND THE FOUNDER/CEO OF RONIN VETERANS NETWORK, A NETWORK THAT SEEKS TO HELP VETERANS TO EXCEL, CREATE, BUILD, AND BECOME THE BEST VERSIONS OF THEMSELVES BEYOND THEIR TIMES IN SERVICE (http://www.roninvn.org).  KAMERON WILL BE CONTRIBUTING WEEKLY ON BOTH FITNESS AND CHALLENGING YOU TO LIVE YOUR BEST LIVES.
I was asked by Chris with Warrior Soul Apparel to do some articles on his web site a couple of months ago. Its taken me a little while to get my thoughts together on what type of articles I would like to put out there and how I can best share my passions and thoughts for the benefit of others. I feel there's no better way to do that then to just have real, honest (sometimes uncomfortably so), thought provoking and inspiring conversations with you guys. Not always with correct grammar or with subjects that are fun to think about, but always interesting and worth it. I want to offer my thoughts and opinions with others as an offered resource for you to use in your lives.
So why read my articles? Why invest time reading and listening to someone else? Its because I have been where a lot of you are now. I have struggled, I have failed, I have questioned and I have pushed limits to find what else there is out there. All in the name of becoming a better contributor to society. I have had unique experiences and have a unique viewpoint on life that has afforded me some pretty great successes and allowed me to hurdle some big challenges. Although I am a fellow journeyman and explorer of life with you guys, I want to challenge and teach you, as I was challenged, into improving and becoming a better man or woman. I believe there is always room for improvement and always more tools that can be added to ones tool box.  I'll share some things I have gone through that will get you hooked on listening to me. We'll go over some of the lessons I have learned, start discussing some things that can help you in life and what I have planned for the future with these articles.
So let me start by saying, thank you! Thank you for your time and thank you for your dedication and desire to find and develop your "Warrior Soul". Lets get this shit started.
I'm Kameron DeLany, a son and brother to multiple families, a former Marine Infantryman, a combat vet, an ex Private Security Contractor and then Private Security Consultant, a Harley riding, tatt'd up FireFighter who loves to cuddle with puppies and sing to chick music in order to get people to laugh and relax. Im a new businessman who runs my own non-profit company, Ronin Veterans Network, and a director of an orphanage in Africa. I do strongman and love to rage to violent music in the gym the same amount I love to sit back and enjoy the beauty life has to hold as a float a kayak down a creek with my hand dragging carelessly in the water. Im confident enough in myself to walk around after a full meal in a speedo in front of a bunch of nuns but reserved enough to know that it took a lot of failures, falls, tragedies and awkwardness to get there. Im arrogant enough to think Im more right then is usually the case, but humble enough to know that there are so many other factors out there and so many things I don't know. Im free and happy, something I have worked so f-ing incredibly hard for. I'm here to teach and I'm here to learn. But most importantly, IM HERE TO FUCKING CHALLENGE YOU!
We're going to talk about life experiences, War, PTSD and suicide, death, love, purpose in life, helping others, being strong men and women, weight training and true strength, food, education, jobs, relationships and anything else that needs to discussed or hammered out. Im here for you guys. Whether it's an army I create or I help pick up one guy who's been down on his luck, I feel its worth it to put myself out there and try to help others. I look forward to seeing who steps up as well. Rock on warriors…
<
p class="font_8″>-Kameron DeLany