Real Men, Real Style, Real Marine: Life Lessons from Antonio Centeno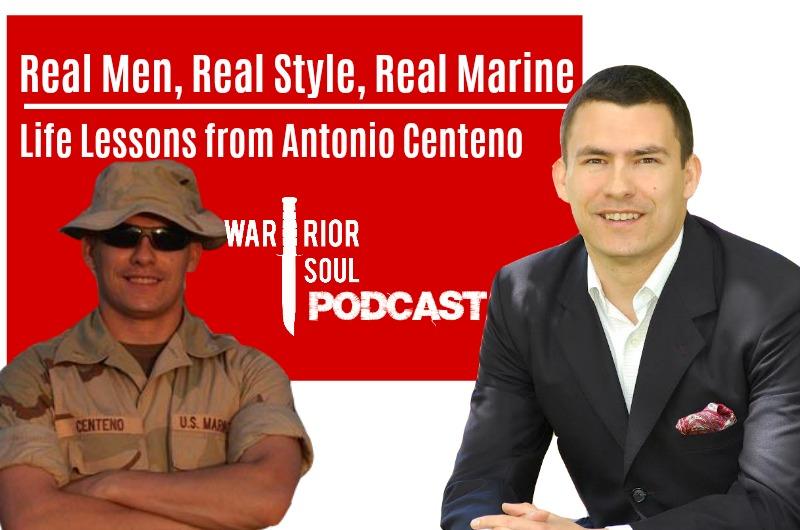 Antonio Centano is the creator of the wildly popular YouTube Channel Real Men Real Style where Antonio delivers videos packed with information on style, social skills, and tips for success in business and life.
Subscribe on Itunes HERE
Antonio is also a United States Marine Corps veteran, and he served as an officer in multiple combat deployments over his career.
This interview is packed with information on lessons Antonio learned in his transition out of the Marine Corps and in his climb to business and media success.
Antionio's Bio:
Antonio Centeno is the founder of Real Men Real Style, where he teaches men how to use clothing to build confidence, command respect, and earn more money.

He's created thousands of articles, videos, and infographics that reach millions of men every month via his YouTube channel and websites.  Antonio also owns the conference Menfluential, where every year he brings together hundreds of the top Men's Lifestyle Influencers for a two day transformational event in Atlanta.

Antonio is a former U.S. Marine Officer with an MBA from UT Austin and a BA from Cornell College.  He lives in small town central Wisconsin where him and his wife world-school their 4 children.

The Real Men Real Style YouTube Channel: https://www.youtube.com/user/RealMenRealStyle

Real Men Real Style Facebook: https://www.facebook.com/RealMenRealStyle

Real Men Real Style Instagram: https://www.instagram.com/rmrstyle/

Real Men Real Style Twitter: https://twitter.com/rmrstyle

For the Menfluential Conference: http://menfluentialconference.com/