August 13, 2019 – Pull/Lower Body Training Day and Nutrition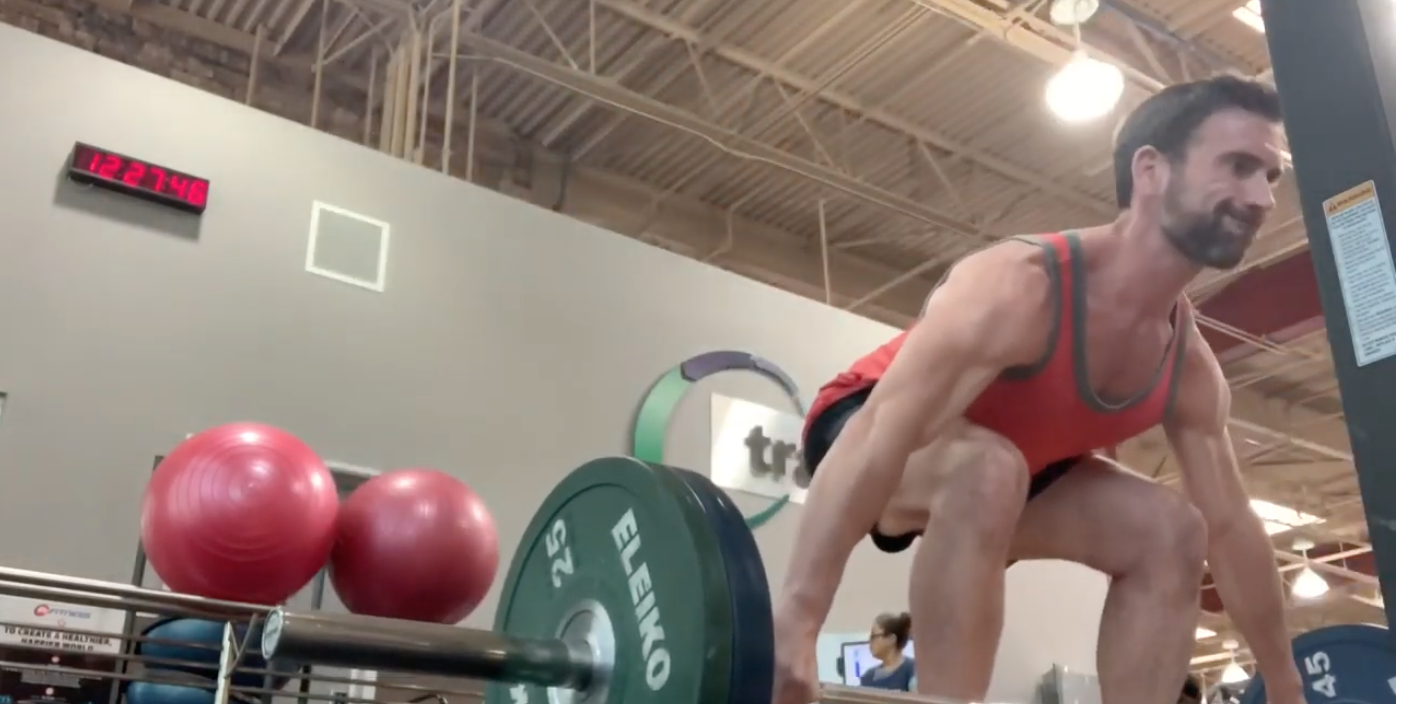 Tuesday
Pull/lower body workout featuring snatch grip deadlifts
There was a time when I wouldn't be caught dead on camera without lifting over 400lbs.
Pure, unadulterated, ego.
But I figured something out along the way:
In my younger days I could get a muscle pull or a strain and be fine in a day or two.
Now, the slightest tweak will put me out for weeks.
Longevity is the name of the game for me right now and I want to be training long after the middle of this century.
Here's the workout for the day:
Snatch grip deadlifts 5×5
Conventional deadlifts 3×5
Hip snatches 5×3 superset with hanging leg raises
Off set overhead sand bag lunges superset with burpees 5 sets of 3 each side and 5
Lying dumbbell triceps extensions 4 sets of 15
No movement is truly low risk. I have a friend who's squatted 1,000 plus in a meet who threw out his back picking up a ten pound weight.
The aim is to reduce risk and get rid of ego.
Today's Nutrition
Morning: 1 cup Coffee and 1 serving 1stPhorm Opti-Greens.
Post workout: 2 scoops of 1stPhorm Phormula 1 with 1 scoop Ignition
3 Whole Eggs scrambled with cheese, mushrooms, and kale plus 1 cup brocolli salad and 2 tablespoons Primal Kitchen Ceasar dressing. 1 Packet 1stPhorm Microfactor.
Snack: 1 scoop of 1stPhorm Level 1 and 1 cup of oatmeal with flax.
Dinner: 8 oz chicken breast breaded with almond flour and baked. 1 cup broccoli salad with 2 tablespoons Primal Kitchen Ceasar Dressing.
If you would like to support the podcast and support yourself by getting any of the supplements mentioned here, click on their names and you will be brought to the 1stPhorm site.