Charlie Cina: How to Master the Highest Paying Profession in the World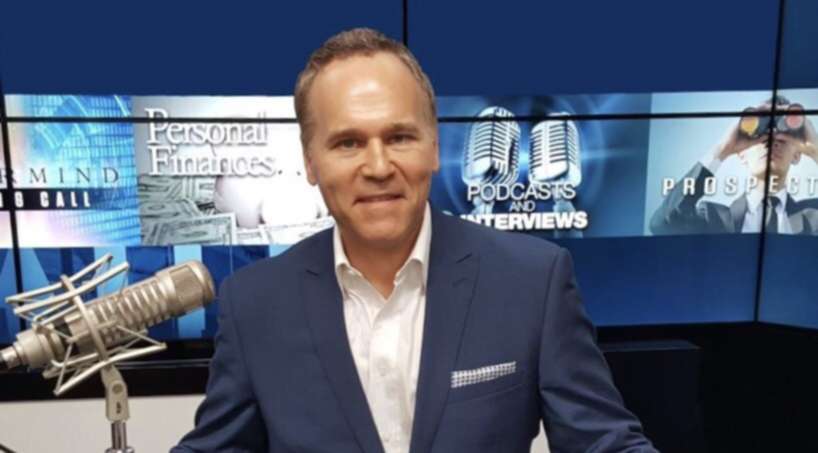 Charlie Cina is the author of the book Expose and Close: Simple Networking, Marketing and Sales Techniques to Activate, Acquire, and Achieve Massive Success.
He's worked in high-level sales environments for the last three decades, building sales teams and driving revenue for some of the top companies in the world across various industries.
He's also sold into multiple billion-dollar casino projects on the Las Vegas strip, including the Wynn Resort, Palazzo Hotel, Mandarin Oriental, and the MGM Grand.
Currently, Charlie represents Lightspeed VT, one of the top companies in the world of Virtual Interactive Online Training.
But if you were lucky enough to meet Charlie at a conference, or in passing at a coffee shop, that's not what he'd tell you at first. Charlie would tell you that he "empowers speakers, trainers, and subject matter experts to monetize their content worldwide in three easy steps."
For Charlie, success starts with telling people who you are, what you do, what problems you can help them solve, or how you can make their lives better.
His recently released book Expose and Close is one of the easiest to read, most digestible, and helpful books on sales that I have ever read.
In a world where everyone has the next "trick" or technological "hack," Charlie offers a refreshing trip back to basic skills that could make you extremely successful in all areas of your life.
Key Lessons
Your name is powerful. Talk to people, give them your name and ask them for theirs. According to Charlie, there are life-changing opportunities within arms reach of you every time you go out in public. The simple act of approaching people and saying "Hi my name is ______, what's your name?" is responsible for a large part of Charlie's success.
Don't tell people what you are, tell them who you are, what you do, and how you can help them. As I wrote before, Charlie doesn't go around telling people that he's a salesman. He tells them "I empower speakers, trainers, and subject matter experts to monetize their content worldwide in three easy steps." This simple statement gets people wanting to know more, while the "I'm a salesman" statement would have been a non-starter for most people.
Dress for success. You are a package, and you need to wrap your package effectively if you want people to be interested in you.
It's not all about technology. In the internet age, it's easy to think that technology could do all of the work for us, but Charlie thinks this is a mistake. Though he says social media is important, the old fashioned techniques of cold calling and knocking on doors are still vital forms of communication.
Advice for Veterans
Charlie was extremely enthusiastic about coming onto the Warrior Soul Podcast and speaking to our audience of veterans because he sees so much potential in the US Military Veteran community.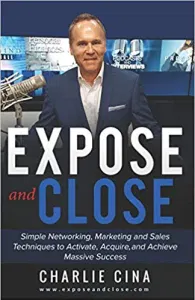 Many of you have been through things that most people could not grasp. You have dealt with people of all types, and you have overcome obstacles that would make many people break.
If you can do that, you have what it takes to be a successful salesperson or entrepreneur.
Whether you are in sales or not, I highly suggest that you get a copy of Charlie's book by clicking on its image.
Additionally, Charlie just released his new virtual training course at www.exposeandclose.com. Currently, he's offering this course at a massive discount.
Normally, it runs for $1,000, but it's being sold for a limited time for our audience at $297. I enrolled in the training myself, and I can tell you the