Dale Dye: US Marine Corps Veteran, Actor, and War Movie Advisor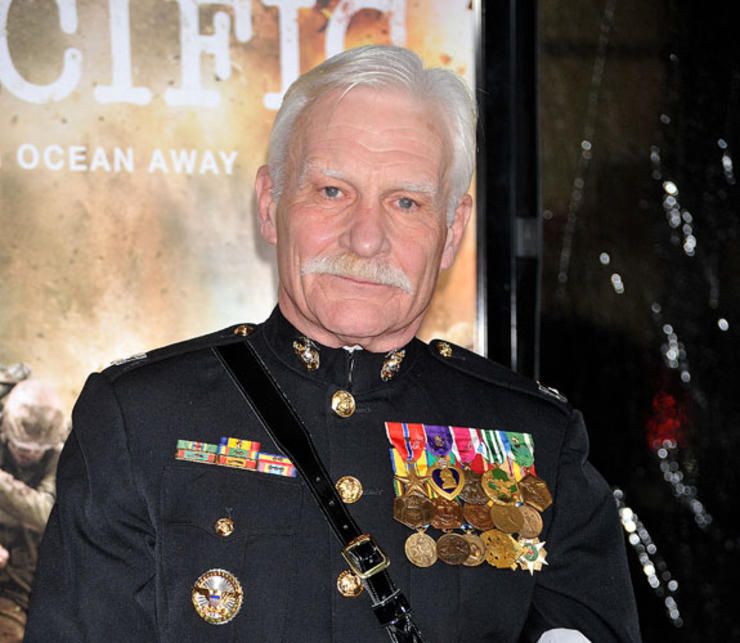 35 years ago, US Marine Corps Combat Veteran Dale Dye set out on a mission: to help Hollywood create a better war movie.
Our Guest: US Marine Corps Veteran, Actor, and Hollywood Consultant Dale Dye
Since he left the Marine Corps 35 years ago, Dale Dye has had a single mission: to help Hollywood to create better war movies and change how America views the common grunt.
Dale is definitely qualified for the job. He served in 31 major combat operations during the Vietnam War. During his Marine Corps career he rose from Private to Master Sergeant. He was selected as a Warrant Officer, and then went on to receive a commission through the Marine Corps' Officer Candidate School.
Like many other Veterans, Dale was frustrated with the way that war movies depicted soldiers and marines. So he set about doing everything he could to infiltrate Hollywood and create more accurate and authentic war movies.
Dale was an advisor to Oliver Stone on the film Platoon where he also acted as Captain Harris. He's gone on to help create such gems as Saving Private Ryan, Band of Brothers, and The Pacific.
In this episode, we discuss Dale's career in and out of the Marine Corps, how he got his start in show business, and his advice for other veterans who want to get into show business. We also discuss his current project No Bettter Place to Die a film that tells the story of the 505th Parachute Regiment of the 82nd Airborne Division during the Battle of Normandy.
To Connect with Captain Dye:
Warriors Inc. Warriors Publishing Twitter: @CaptDaleDye
To Support No Better Place to Die