Episode 52: Brian Mackenzie: Power, Speed, Edurance, and the Art of Breath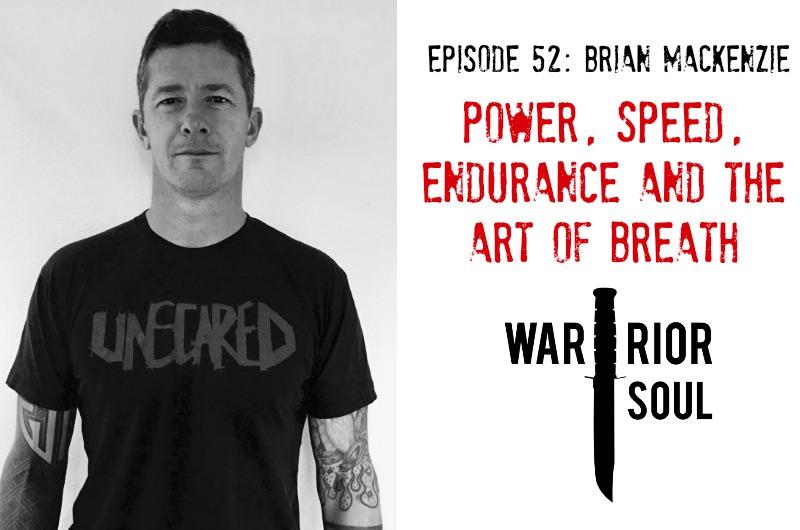 Brian Mackenzie is a human potential specialist. He has spent the last 2 decades in human performance learning about movement and physiology. He is the innovator of the endurance, strength and conditioning paradigm. He has studied performance, movement, hypoxia, breathing mechanics, principles and methods, along with heat and cold exposure. He has spent a lot of his time training and understanding in and around the water, desert and mountain environments. He finished Ironman (Canada 2004), has run the Western States 100 and the Angeles Crest 100 mile endurance runs with success in using methods he developed.
He co-authored the book Power Speed Endurance, NYTimes Best Seller UnBreakable Runner, and UnPlugged. Brian co-founded and created Power Speed Endurance (PSE), which specializes in movement & skill development in sport. He has taken on a quality vs quantity approach for every aspect of the coaching and programming he's put out. MacKenzie's programs have taught more than 400 seminars worldwide and provided programming for thousands of athletes from beginner to elite via the PSE platform and private consultation.
MacKenzie and his programs have been featured in Outside Magazine, Muscle & Fitness, Men's Health, Competitor Magazine, Runners World, Triathlete Magazine, Men's Journal, ESPN Rise, The Economist, Tim Ferriss' New York Times bestsellers "The 4-Hour Body" & "Tools of Titans", Scott Carney's best seller "What Doesn't Kill Us", Men's Running UK, LA Sport & Fitness, Muscle & Performance Magazine, and Rivera Magazine. Mackenzie has worked with professionals including Dr. Andy Galpin (CSUF Professor/Researcher & co-author of UnPlugged), Dr. Justin Mager (Health Incite, Marin CA), Dr. Brian Hickey (Florida A&M University Exercise Physiology Professor & PSE BIKE head Coach), and Dr. Andrew Huberman (Stanford Medicine Associate Professor at Huberman Lab). Mackenzie has also worked with athletes, special operators, and MIL/FIRE/LEO with the likes of Laird Hamilton, Jamie Mitchell (10X Molokai to Oahu Paddleboard Champion and big wave surfer), Dusty Payne, Kai "Borg" Garcia, Pat Tenore (RVCA creator/founder), Oahu's North Shore Lifeguards, UFC Light Heavy Champion Jon "Bones" Jones, CrossFit Games athletes including Rich Froning Jr (4X CrossFit Games Champion), and Annie Thorisdottir, James Newbury (2017), Olympic Gold Medalists Erin Cafaro (2X Olympic Gold Medalist in Rowing – W8+, Wife) and Taylor Ritzel (2012 Olympic Gold Medalist –W8+). He has worked with several other professional and elite level athletes in sports spanning from Triathlon, Running, MMA, Swimming, Cycling, Rowing, Surfing, Base Jumping, to invitations to work with Special Operations (US Navy SEALS, Army Rangers) and many other Military and Federal Units, and is working with Stanford Medicine / Huberman Lab on Research surrounding his work.
Web Site: https://powerspeedendurance.com/
Instagram: @iamunscared
Twitter: @BrianMackenzie