Episode 54: Scott Mann – Rooftop Leadership: Advice from a Green Beret on How we can All Become Better Leaders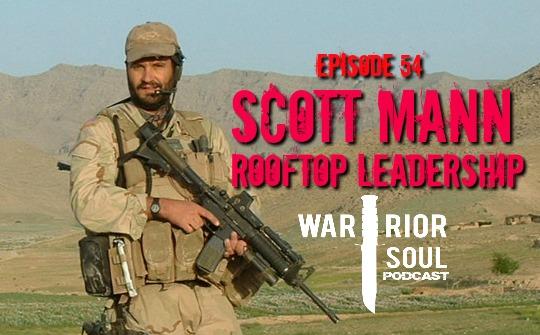 Scott Mann is a retired Green Beret officer who has trained over 15,000 Green Berets, Navy Seals, and FBI Agents.
Since his retirement, he's made it his mission to teach other leaders in both the civilian world and government the "game changing" techniques he applied in combat, while also teaching veterans how to transition into the civilian world.
Scott is a regular contributor as an expert on major news networks, and his books include Game Changers, his treatise on how to defeat violent extremists, and Mission America: Straight Talk About Military Transition.
You can learn more about Scott and all he does at www.mannup.com.
Scott's Tedx Talk on Roofop Leadership: