How to Write a Best-Selling Book, with Michael Levin, CEO of BusinessGhost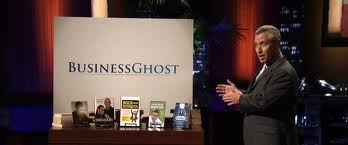 Subscribe to the Warrior Soul Podcast on Itunes and YouTube
As one of the most established ghostwriters in the nation, New York Times best-selling author Michael Levin has written, co-written or ghostwritten more than 550 books, of which eighteen are national best sellers. He appeared on ABC's Shark Tank in January of 2012.

In the past, Michael has published with Simon & Schuster, Random House, St. Martin's Press, Putnam/Berkley, and many other houses. His works have been optioned for film and TV by Steven Soderbergh/Paramount, HBO, Disney, ABC, and others. One of his own novels became Model Behavior, an ABC Sunday night Disney movie of the week.
He has also made contributions to the New York Times, the Wall Street Journal, Forbes.com, Politico, the Los Angeles Times, the Boston Globe, the Jerusalem Post, Writers Digest, CBS News. Michael teaches writing at the University of California – Los Angeles and has taught at New York University.
Michael appeared on the first episode of Season Three of ABC's Shark Tank, is a regular contributor to Huffington Post, and is most proud of having edited Zig Ziglar's final book, Born To Win.
He has spoken on BBC worldwide radio and TV, discussing the Random House/Penguin merger and has been quoted in Inc. Magazine (April, 2016 and in a BloombergBusiness piece on ghostwriting.
He appeared twice on Fox News, in an interview with Tucker Carlson on Fox & Friends, and on Fox Business, discussing the 2016 election, and was the subject of an interview in July, 2016 on Forbes.com.
Please support Michael's 2018 Boston Marathon run for Dana-Farber!
For every donation of $180 or more, you'll receive 2 complimentary tickets to opening night of Tony Williams' Urban Nutcracker: http://urbannutcracker.com
Donate right now at http://www.runDFMC.org/2018/ml8th