Warrior Talk with Mike Ergo – Can't Hurt Me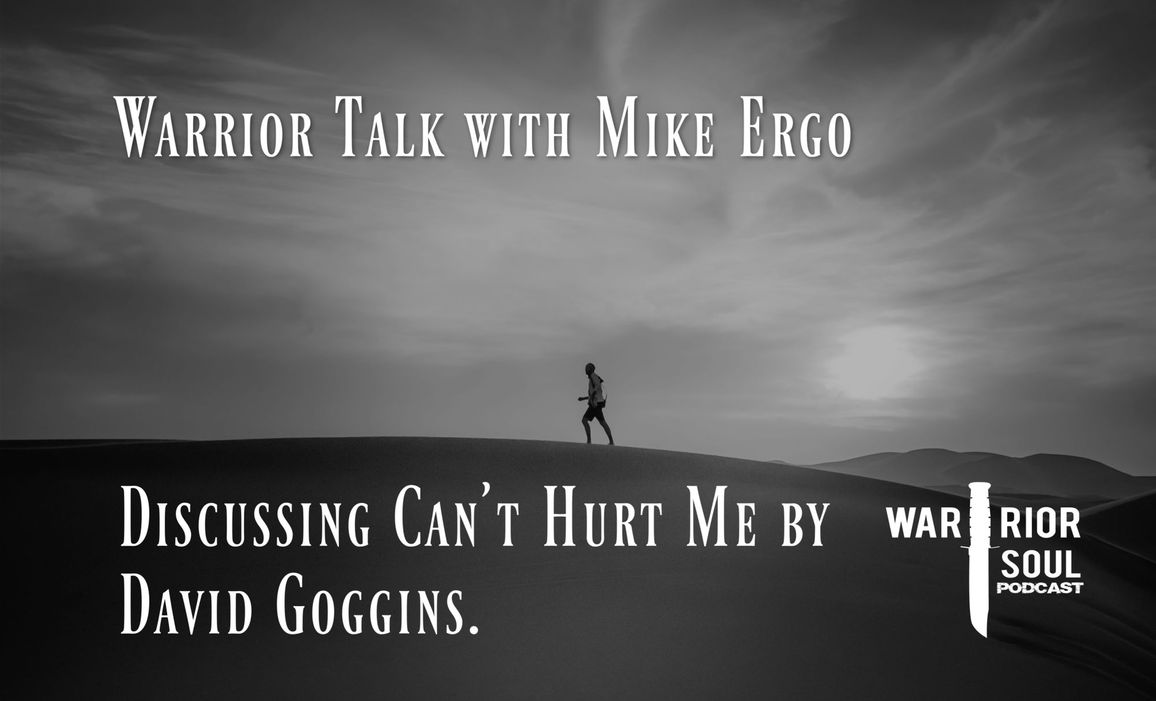 The Warrior Soul Podcast is teaming up with Mike Ergo from Transitions from War to bring you a new weekly segment. In this episode, we'll be discussing Can't Hurt Me by David Goggins.
If you don't remember who Mike is, make sure that you go back and check out the episode we did with him. Mike is a Marine Corps Veteran and former drug addict, who went on to become an Ironman Triathlete.
Both of us had recently listened to David Goggins' book and it had a huge impact on us. We discuss it's impact on our individual outlooks on life, and we get into how we've applied it since listening to it.
We also discuss a bit about our own fitness regimens and how they play into our own lives.