Why You Should Stop Chasing Happiness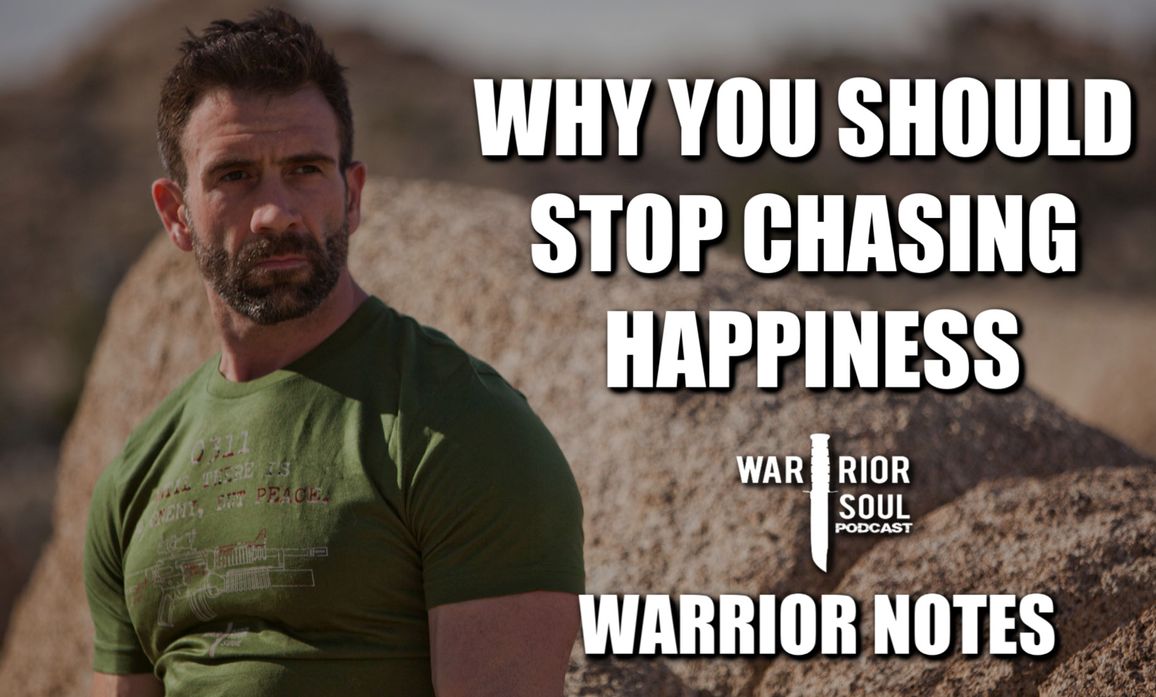 Chasing happiness is often a ticket to failure and unhappiness...
Chasing happiness can actually be a sure fire way to lead an unhappy life.
Everyone talks about the "pursuit of happiness" as if happiness is the end-all, be-all of living. One question hardly anybody ever asks themselves is whether or not happiness should be the aim in the first place.
Here's the deal: chasing happiness hardly ever brings you true happiness. Doing something meaningful, on the other hand, leads to a happier life, or it allows you to deal with the trials and tribulations of life more effectively. According to Viktor Frankl, the author of Man's Search for Meaning, meaning comes from doing something meaningful, and people find meaning in one of two ways:
1) dedicating themselves to a cause higher than themselves
2) dedicating themselves to someone other than themselves
In this podcast, I talk to you about the mistakes many veterans and civilians make in pursuing happiness, and how you can lead a better life by chasing meaning instead.
If you enjoyed this episode, you'll love: